Hello, I'm Kristina and this is my first week of the Edublog challenge!  My assignment is to make a post about me! I get passionate really easily in things I'm very interested in like, helping animals, helping people all around the world, and many other things.  I'm also very interested in many different sports and foods I've never tried, and things I've never done.
My favourite colour is blue, sushi is my favourite type of food and I love the drink, Aloe Vera.  Also one of my favourite things are animals.  I'm in karate and right now I'm a red belt, and almost a Christmas red and green belt.  This is my favourite activity and I hope it will be for a really long time.  Also my favourite movie is called Spirited Away.  My favourite singers/bands will be listed down below.
User
Pitbull
Bruno Mars
Skrillex
Adele
Jessie J.
My favourite song is by Skrillex, it's called,
"Scary Monsters And Nice Spirits":
I also have a pretty big family, not so much though.  I have almost two dads, one mom and four sisters.  Me and my sisters are 2-4 years apart from each other.
Also I have many pets too!  I have one Chow chow, female dog named Candy, two Red eared slider turtles, opposite genders and their names are Flower and Kiwi.  I have five Koi fish that don't have names and four Budgies.  Three boys and one girl, the girls name is Maggie and the three boys names are Charlie, Furby and Edward.
I'm full Vietnamese but born in Canada.  I've only been in Vietnam once when I was in grade two.  I've always wanted to go to Vietnam again soon.  My family is from the south part of Vietnam, Ho Chi Minh City.  I have a big family in Vietnam, not many of my family members live in Canada.  My real dad has more then 80 family members, and my mom has more then 60 family members in Vietnam.  So in Vietnam,  I have about 150 relatives.
This is the Vietnamese flag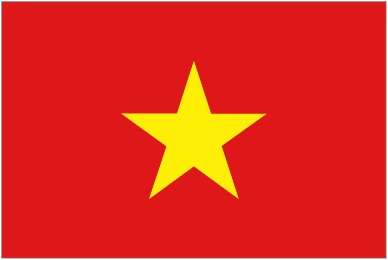 This is the Canadian flag: